Chilau Seafood Sauce - Original (GALLON JUG)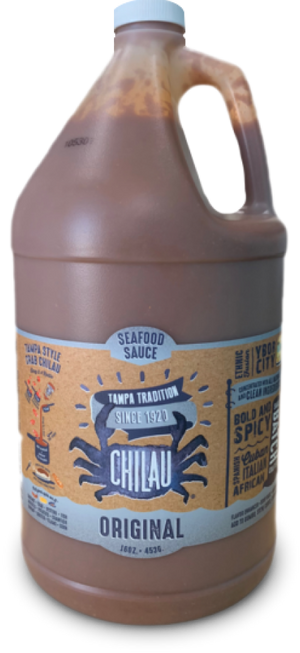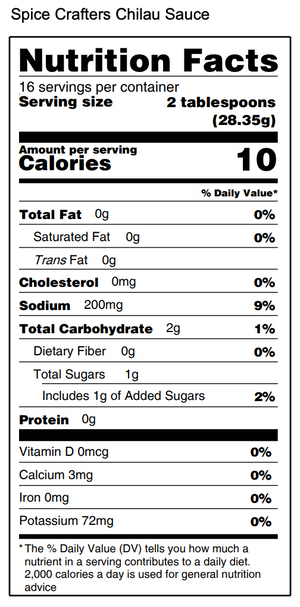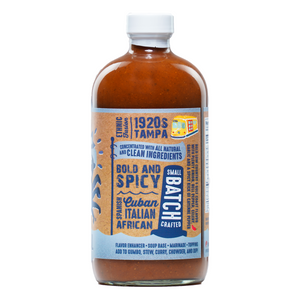 Product image 1
Product image 2

Product image 3
Product image 4

Product image 5
$35+ in savings : 1 gallon = 8 Bottles X $13.75 ($110.00)
Chilau Original Sauce
is a flavorful base that captures the essence of coastal cooking, where seafood is fresh and plentiful. We crafted the Original recipe from a carefully selected mix of herbs and spices in a tomato base sauce that can serve as the starting point for many authentic southern dishes. This
 style of cooking coupled with aromatic staples like bell pepper, onion, garlic, celery and cayenne pepper are the base components which makes Chilau Sauce a perfect base for many types of seafood stews.
It may have started in Tampa, but flavor you'll experience in Chilau embodies the essence of coastal cities and legendary food districts like New Orleans and South Carolina.
Bold Low Country / Gulf Coast Flavor with celery, bell pepper, onion, garlic and spicy kick of cayenne pepper
Vegan/Vegetarian 

All natural - Zero MSG or High Fructose Corn Syrup 
Fat: 0g
Carbs: 2g
Sodium: 200mg
Ingredients
Water, Tomato Paste, Spices, Sea Salt, Granulated Onion, Granulated Garlic, Cayenne Chile Powder, De Arbol Chile Powder, Lemon Juice (lemon juice from concentrate, lemon oil), Turbinado Sugar, Distilled Vinegar, Extra Virgin Olive Oil, Natural Flavor (custom blend of spice extract)

Suggested Uses
Flavor Enhancer
Soup and Stew base
Marinade
Topping
Add to Gumbo, Seafood Boil, Stew, Curry, Spaghetti Sauce, Chowder and dips for an amazing flavor upgrade
Basic Prep
Add 1 Cup of Chilau to every 2 Cups of another base (Tomato Sauce, Stock, Cream, Wine, etc.). Bring to a simmer, add salt to taste, then add your choice of meat, seafood and veggies. Serve over rice, pasta or as a flavorful soup.
Story
The Chilau brand was inspired by the traditional dish known only in Tampa and Florida coast called Crab Chilau. As the legend goes Crab Chilau (Cangrejo Enchilado) was first introduced by Cuban immigrants who voyaged to Tampa to work the cigar factories in the Ybor City District, once known as the Cigar Capital of the World. During the 1920's Ybor City was a melting pot of ethnic fusion and culture as Cuban, Spanish, Italian and African American residents embraced the dish and put their own unique spin on it. More history here